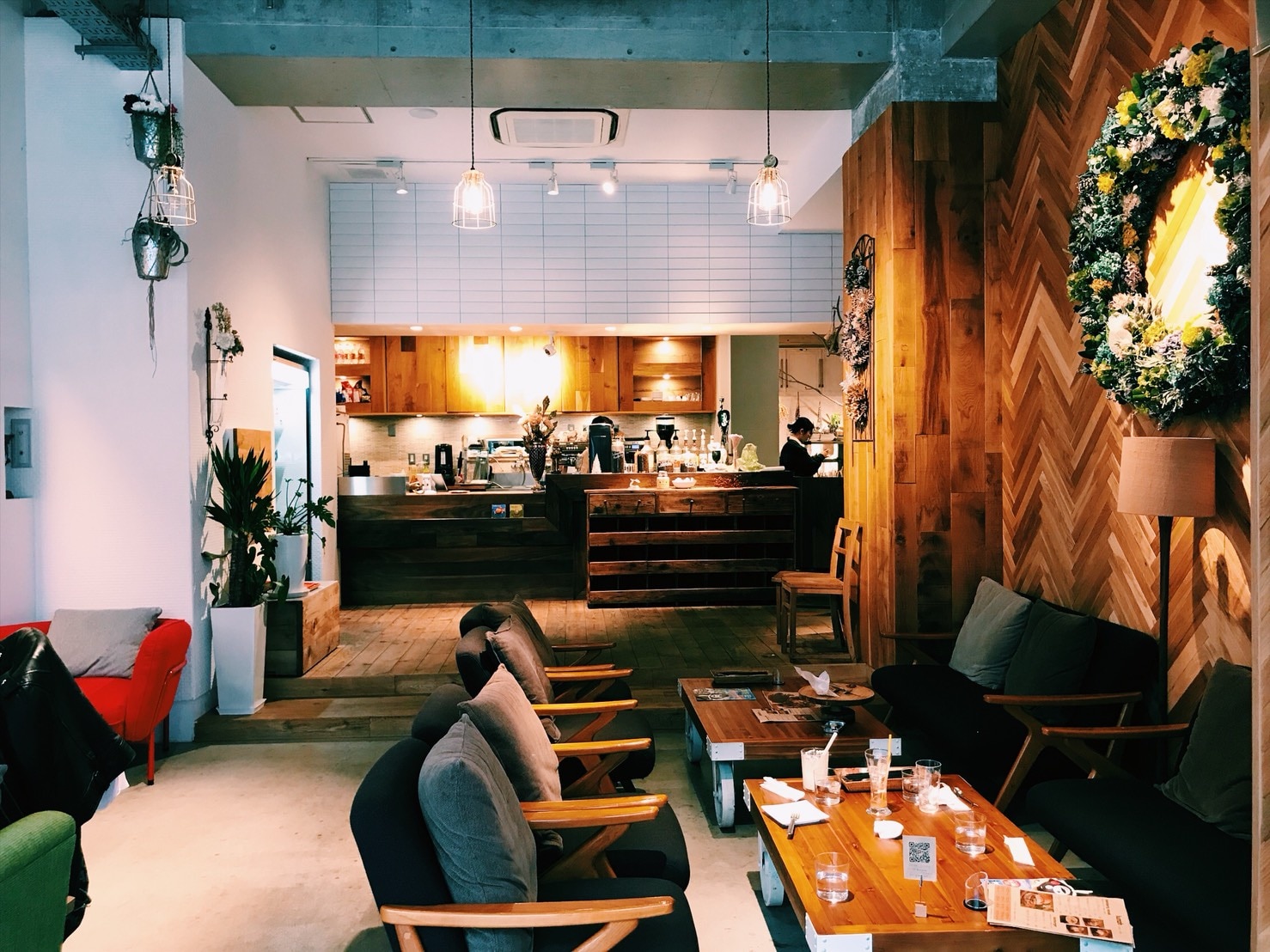 Finally I found the best Nomado cafe in Kumamoto!
Hello! Close to the manager@ pirori 3182) (1 ╹ ω ╹ 1)
GW is back home in Kumamoto! I feel that the flow of time in Kumamoto is fairly slow, because I lived a bad life in Tokyo this past year.


I lived in Kumamoto until high school students, but I was a high school student who tried to study with Starbucks and Samark from that time. I botherly went to Starba because "I am cool studying at Starbuck!" And the reason why I liked that time was often studying at Starba.

In the city, I think that there is a cafe in the chain store, but in the country, the number of the starbucks is limited, so I miss memorizing the seniors with a good probability. Lol

Well, after a long absence I wanted to take Nomad in the city, memories of Starba ... but I went to a store I was curious about from the front!

I am going to know about cafes in Kumamoto city, but the place I went this time is Kumamoto top class when going with "fashionable" "many seats" "ease of long-term". It is the top class of Kumamoto to the last! It is appreciated if you can see it with a different line of sight from Tokyo.

Fashionable appearance boasting top class in Kumamoto
This time we will introduce PANNA COFFEE located in Kami-dori in Kumamoto city. Fashionable appearance of this west coast style, I had been worried since long ago!

I was sitting on the window at the window this time and was nomading, but there are many people who are attracted to this appearance and enter the shop! Kumamoto has quite a fashionable shop. Lol
Anyway, there are a lot of seats
Fancy interior that does not betray the appearance when entering inside.


The seat at the window just after entering was a counter seat with power supply and there were several sofa seats after that.

The place where the ceiling is high, there is clearance between the seat and the seat is different from the chain store.


There were other seats there, and shops continued in front of the checkout counter! This is too wide! I think that there are 100 seats in all, probably I think that it is the most spacious in a fancy cafe in Kumamoto city.


There were counter seat, table seat, etc, but we were not able to confirm whether we can use the power supply.
Wi-Fi is so so, power at the seat at the window

Although there was free Wi-Fi, connection was subtle. Most of Nomad's work is writing, so if you do not have a net, you do not have any problems, but I felt that the net is late when I sometimes do the research

Also, there are few people in the counter seat immediately at the entrance so it's a great place. Since one power supply is also attached to one seat, work while charging is possible.

The quality of lunch menu is high!
Lunch is available from 11: 00-15: 00, while pancakes and drinks can be ordered at other times.


Because the inside was vacant, ordered PANNA hamburg.
White omelets, cheese, hamburger steak, oven baked tomatoes and cheese etc, was a menu full of what women really liked. There is volume, too and tastes good.


It is not a pudding that is reflected behind, it was a pumpkin salad, but this is a texture that I have never had before! Pumpkin mousse contained tomatoes and apples and was satisfied with the texture and taste.
Finally I found Kumamoto's first Nomad Cafe!
I have been looking for Kumamoto's Nomad Cafe until now but I would like to go to PANNA COFFEE in the future. Also, it would be great if you just prepared the net environment a bit more.

About PANNA COFFEE Basic information
| | |
| --- | --- |
| Store name | PANNA COFFEE (Panna coffee) |
| Power supply |  7 items confirmed! |
| Wifi | Free Wi-Fi available. Connections are sometimes weak. |
| Number of seats | 100 seats |
| Hitoshi staying time | 4 hours |
| business hours | 11:00〜2:00 |
| Street address | Kumamoto Prefecture Kumamoto-shi Chuo-ku Chuo-ku 1-1 NK 1st Building 1F |